"Chase of Functionality and Efficiency"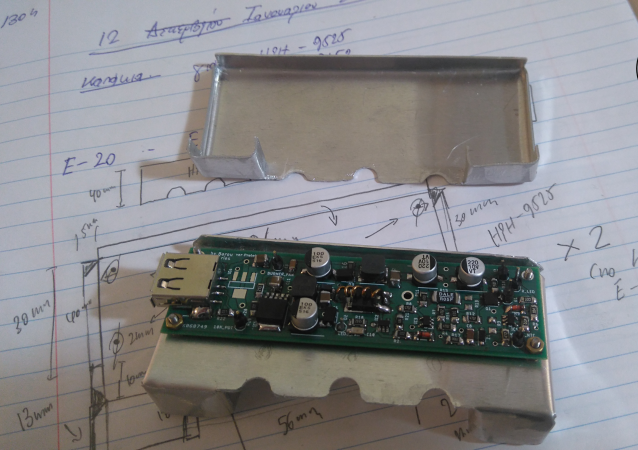 You have to have made electronic circuits from scratch to know what pain it takes to assemble a circuit working right especially if it's a bit more complex.
Being myself not a circuit designer / developer by trade, but having some experience of making them from scratch, either basic or more complex , this one, I won't deny, it took a toll on me in time and energy.
The circuitry is totally custom made – started as a hand drawn concept, components have being selected by reading numerous datasheets, purchased, arranged and tested at breadboard, then *Eagle drawn to limiting pcb dimensions, PCB fabricated , hand soldered, debugged and then proceed to version 2 and after version 3.
It should be said, Electrophorus circuit provides dynamic impedance matching of power source to load for maximum efficiency at any power level, a two stage boost converter (in prototype version) for a low voltage output rail (usb charger)  and a higher voltage output rail (fans and lights), a burner fan regulator (knob on right side), motor fans sequencing for easy start-up, as well as includes safety features.